Lower Prices for YOU
At Pro Jersey Shop
Our bulk price system has always been oriented towards our end customers!
Customers can buy in small quantities but enjoy lower prices. And can mix different styles to enjoy bulk prices (except for some special offers).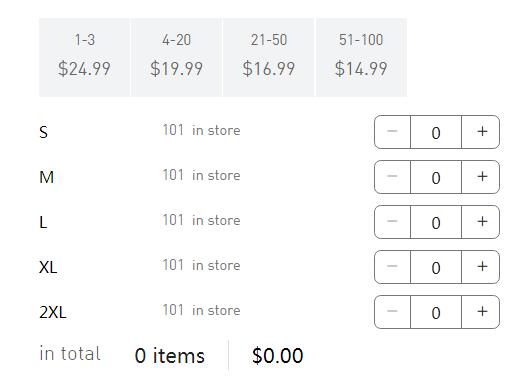 We launch different styles of discount jerseys every month, as long as every order exceeds $75, you can get a discount hot sale jersey at a very cheap price.